Light Hill operates 100% through donations and fundraising efforts. Please join us for our next event:
LIGHT [the] HILL LUMINARIA CELEBRATION OF HOPE — Saturday, Nov. 7, 5 to 7 p.m. [Rain date Nov. 14]
At 5 p.m. on Sat., Nov. 7, hundreds of luminarias will be lit at Canandaigua's Kershaw Park in memory or in honor of loved ones. The light of each candle will illuminate a loving spirit, contributing to the quiet splendor of this special event.
We encourage you to consider purchasing one or more luminarias in memory or in honor of a loved one, and hope you will spread the word among your circles, friends, family and business associates about this meaningful fundraiser. Group Packages of 12 luminarias cost $100 and each individual luminaria costs $10. Orders must be received by November 5th.
Light Hill volunteers will create, personalize, place and light each luminaria, and on Nov. 7, community members will be invited to join us at Kershaw Park between 5 and 7 p.m.
Order and pay for your luminaria in one of two convenient ways:
If you want to shine more light on this project by sharing with others, please contact Mary Kay Naioti at 585-393-1311 or lighthillstaff@gmail.com for further details.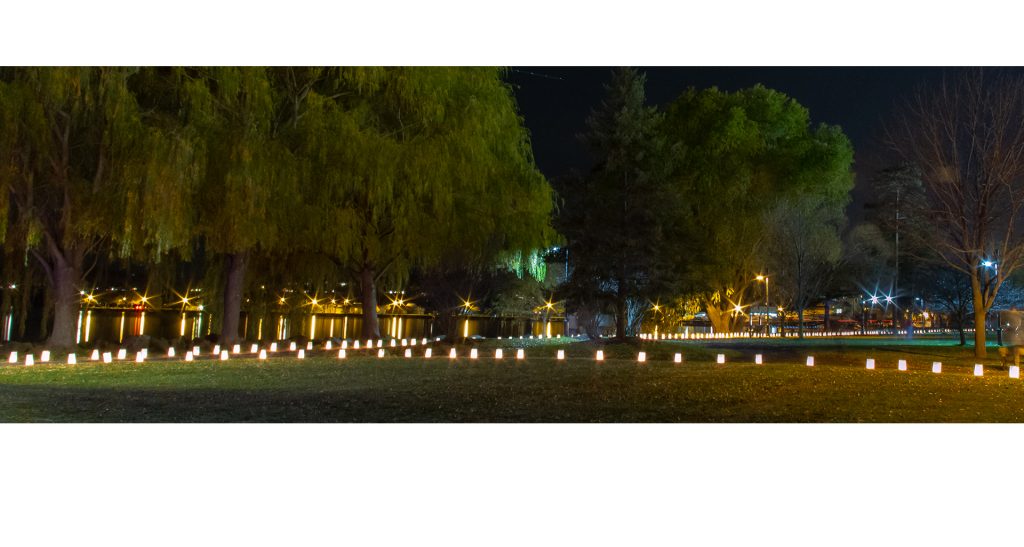 Check back for more exciting events ahead.