TOTE BAG TENT SALE II & III — Monday, June 22 and Wednesday, July 22, 10 a.m. to 2 p.m. at Light Hill, 5160 Parrish St. Ext., Canandaigua. Totes are $5 each.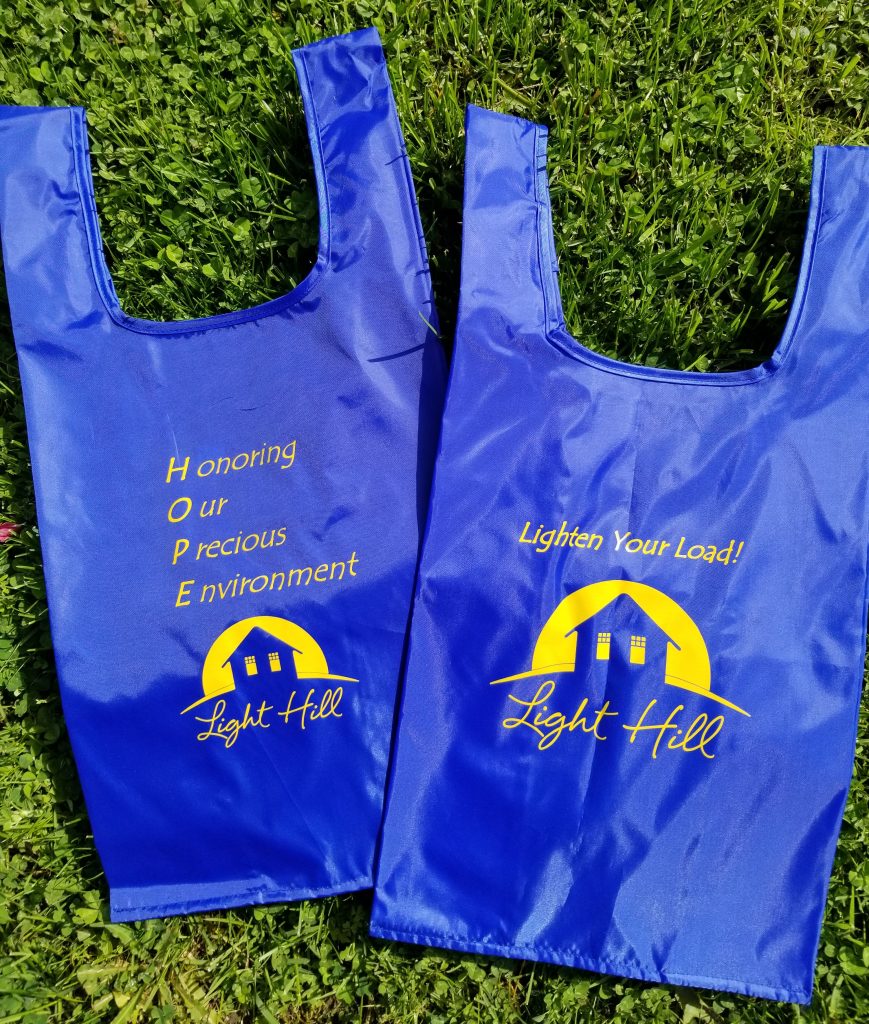 The original TOTE BAG TENT SALE in celebration of Earth Day's 50th Anniversary (April 22) was too much fun to only do once. If you missed the first one, we've planned two more! After all, every day should be inspired by Earth Day!
TOTE BAG TENT SALE II — Monday, June 22, 10 a.m. through 2 p.m.
TOTE BAG TENT SALE III —  Wednesday, July 22, 10 a.m. through 2 p.m.
— In keeping with physical distancing protocol, we will be wearing face masks and gloves. We ask that you do the same.
— We will use a jar to collect cash or check payment of $5 per tote bag. Please come prepared as we'll try to avoid handling money exchange or use of pens during the pandemic. Make checks payable to Light Hill.
Please stop by! We miss our Light Hill family and friends!
LIGHT [the] HILL LUMINARIA CELEBRATION OF HOPE — November 2020, stay tuned for more information.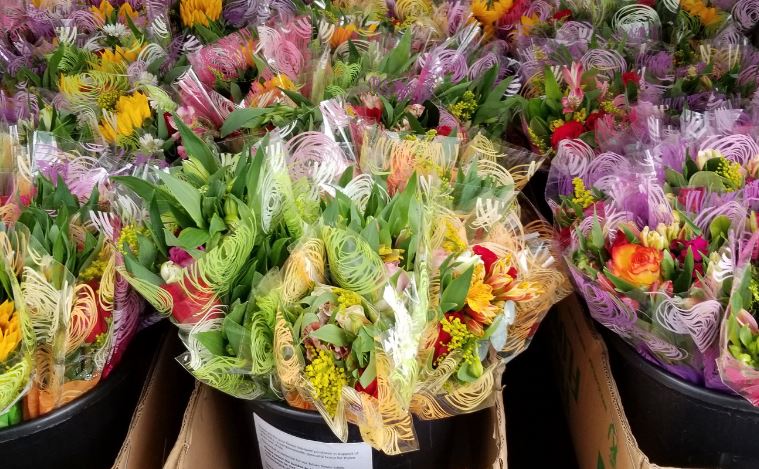 FLOWER BOUQUET SALE — Many thanks to all who played a part in our successful sale! We distributed 2,600 bouquets throughout the region, spreading lots of happiness along the way.
A special note of thanks to our friends at Flowers By Stella Canandaigua who welcomed us into their shop to process and prepare all those bouquets for delivery.
Check back for more exciting events ahead.