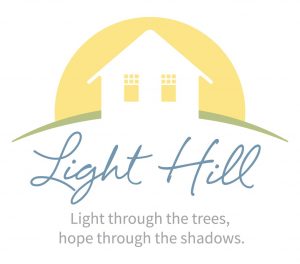 Light Hill
5160 Parrish Street Extension
Canandaigua, NY 14424
Phone — (585)393-1311
Fax — (585)393-1522
Executive Director — lighthilldirector@gmail.com
Development Director — lighthillstaff@gmail.com
Volunteer Coordinator — lighthillvolco@gmail.com
Facebook — https://www.facebook.com/lighthillhome.org/
Want to stay connected? Call or email lighthillstaff@gmail.com to stay informed about upcoming events and opportunities and Mary Kay will be happy to assist.
Want to learn more about volunteering? Call or email lighthillvolco@gmail.com and Crystal will make sure you're in the know.
Wondering if comfort care is the right fit for you or your loved one? Call or email lighthilldirector@gmail.com and Sue will provide expert answers to your important questions.